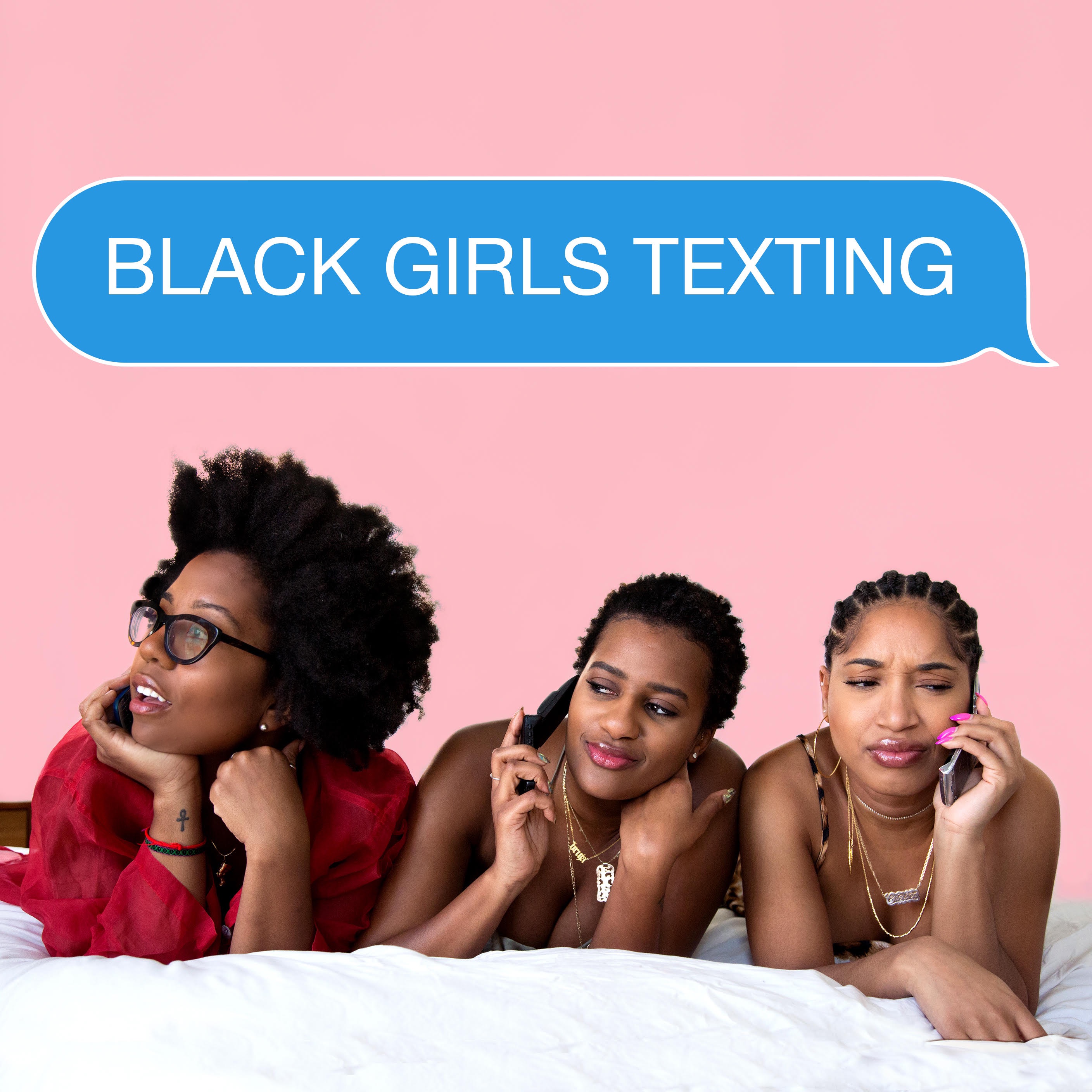 Hey Group Chat! This episode is a whole Ki so get ready. 
First, Glynn and Chelsea have a catch up—Glynn's leaving an encounter she had in Spain (that felt very reminiscent of this season of Atlanta) on read, and Chelsea is still fed up with Delta. 
Then our big sis in our heads and hearts, Ms. Tai Beauchamp, steps into the group chat. In this long-overdue linkup the ladies discuss confidence-building, preparing for motherhood via egg-freezing, sex in your 40s, open relationships and SO much more. It was so good, we'll be hitting you with a part two next week, so stay tuned. 
In the meantime, check out all the fab things Tai is up to: 
@taibeau
@itsbrowngirljane 
@morningmindsetwithtai 
*******
Make sure you're following your girls on IG @blackgirlstexting, and on Twitter @blackgirlstext1.
As always, please rate, comment and subscribe to Black Girls Texting on Spotify, Apple Podcasts or wherever you listen to podcasts, it's really important to us as we continue to grow!
And if you want to see our lovely faces and WATCH this episode, head to our Youtube run up those views, and please like, comment, subscribe!
Want even more?! Go to Blackgirlstexting.com to subscribe to our newsletter and cop some merch!
AND
Become a Patron at Patreon.com/blackgirlstexting for weekly bonus episodes, access to live events, exclusive merch and more of the group chat!!